News & Promotions
January 14, 2020
Hemas Hospitals has launched an orbit-changing bundle of digital services to the customers of its laboratory chain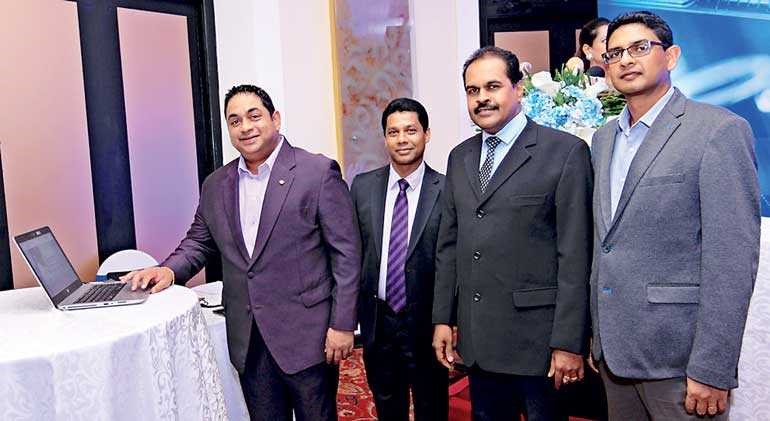 Hemas Hospitals has launched an orbit-changing bundle of digital services to the customers of its laboratory chain including the two hospital-based labs in Wattala & Thalawathugoda , and 51 branch laboratories island-wide.
These digital services include a unique web based laboratory portal, a new website – www.labs.hemashospitals.com – and a SMS alert service which Hemas Hospitals' lab services launches revolutionary medical testing.
automatically notifies patients once their test results are ready.
The bold strategic decisions made by the management of Hemas Hospitals by investing on latest medical diagnostic technology in all the labs, stringent quality controlling systems and international quality affiliations, an advanced Laboratory Information System (LIS) which connects all labs and an internally developed web based lab portal along with innovative futuristic thinking have enabled them to introduce this value adding package of digital health services for the first time in Sri Lanka.
As a result, patients will be able to maintain their records of medical test results electronically in individually allocated virtual spaces or accounts in the laboratory portal, easily accessed and managed by them, requiring a simple registration process to ensure utmost confidentiality. Patients will be able to maintain their history of their medical records at a click of a button, addressing the growing need amongst users for immediate access to their diagnostic records, without the hassle of maintaining bulky files.
In addition to providing the facility to view test results the users would also be able to see the comparisons of the results taken at different times both in tabular and graphical forms. Patients would also get the benefit of the option of entering medical test results obtained from other (non Hemas) laboratories enabling them to maintain all records in one place.
"This would take Hemas Laboratory Services one step closer to Hemas long-term vision of bringing universal healthcare of international standards to all Sri Lankans and ensuring that it is within affordable. Over the years, we have touched lives of millions of patients with digital health as a pivotal enabler.
With the launch of the portal all patients are ensured that a SMS notifying that the testing are completed along with a web link providing direct access to the laboratory portal. The portal could also be accessed on www.labs.hemashospitals.com or www.hemashospitals.com website.